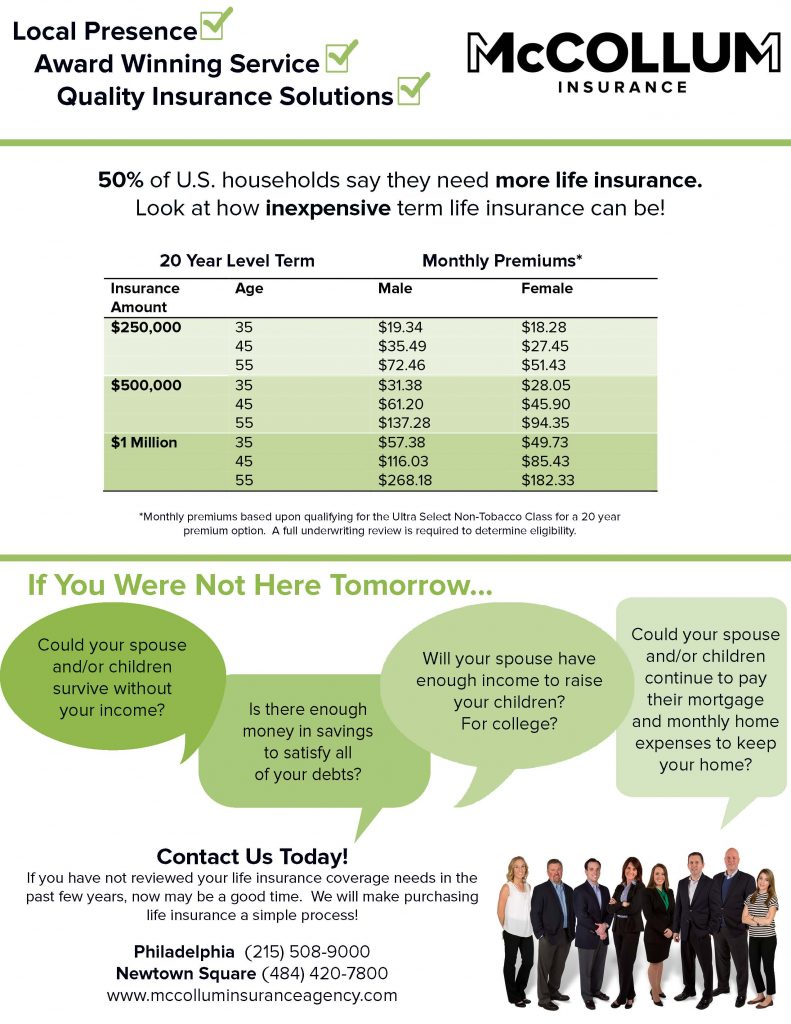 What would happen to your family if you were to die prematurely? Would they be able to maintain their current lifestyle?
Would your kids be able to go to college? Would your spouse be able to shoulder the load with one income?
If you have a child, are married, or you are carrying any kind of debt, purchasing life insurance is a no-brainer.
If all three, well, hopefully you already have life insurance. Here are a few other reasons to have life insurance though:
charitable donations
pay federal death and estate taxes
create an inheritance for your heirs
pay final expenses
We make buying life insurance easy
At McCollum Insurance Agency, we make the process of buying life insurance extremely simple.
We have access to a wide range of life insurance companies so we can survey the marketplace and based on your individual rating criteria, find the best possible life insurance policy at the best price.
When purchasing life insurance there are a few things to consider. Do you want Term Life Insurance, or Whole Life?
If you don't understand the difference that's okay. That's what we're here for.
Life insurance is based on two main variables — your age, and your health.
To request a proposal, or a review of your life insurance needs, contact us at 215.508.9000 or submit a request below.