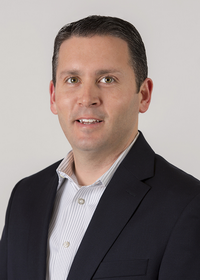 Brian McCollum
Certified Insurance Counselor, President Direct: (215) 508-9000 EMAIL ME
Brian founded McCollum Insurance Agency in Manayunk in 2002 and expanded with a second location in Edgmont-Newtown Square in 2016.
He graduated from Temple University with a degree in Business Administration/Risk Management and Insurance.
Brian grew up in Havertown, PA and currently resides in Broomall, PA with his wife, Karen and four children- Sarah, Daniel, Shane, and Conor.
Brian holds the professional designation of CIC-Certified Insurance Counselor, after completion of a rigorous insurance education program, sponsored by the Society of Certified Insurance Counselors.
The Society of CIC is a key member of The National Allicance for Insurance Education and Research, the nations preeminent provider of insurance and risk management education.
Brian and his staff are active supporters of the local community and many local charities. A few of their favorite charities include:
Ceili For Kayleigh – Supporting MMA Research. MMA is a rare genetic disorder, awareness is minimal, and research efforts are underfunded
Mitts for Kids – Brian started the program in 2010, so less fortunate children would have the same opportunity that he had as a child to play Little League Baseball. To date, McCollum Insurance has collected and donated over 200 gloves.
Brian coaches softball for Newtown Square Petticoat League and baseball for Marple Township Little League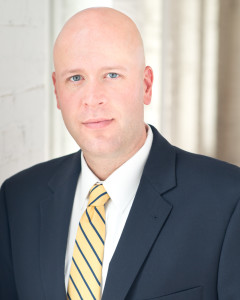 Sean Delaney
Commerical and Personal Lines Sales Direct: (215) 508-9000 EMAIL ME
Sean is originally from Erie, Pennsylvania.
Sean has been a Client of McCollum Insurance Agency's #1 carrier, Erie Insurance, since 1997.
Sean graduated from Villanova University in 2003 with a degree in Liberal Arts – Humanities. Prior to working at McCollum Insurance Agency Sean worked in the Banking industry for over 5 years.
Sean currently lives in West Chester, PA.
Sean's goal is to assist clients with their personal and business needs. No matter the size of your business, Sean is eager to help you find the coverage you need.
Sean favorite charity is All American Day Charitable Trust, a registered 501(c)(3) fully-volunteer-operated non-profit organization that strives to honor, respect, and celebrate those among us who spend their lives in service to our country.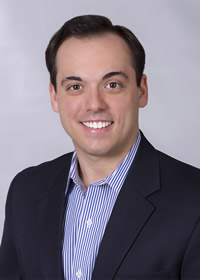 Gregor Orlando
Commercial, Personal, and Life Sales Direct: (215) 508-9000 EMAIL ME Gregor was born and raised in Erie, Pennsylvania and attended Cathedral Preparatory School, where he was Captain of the Varsity Golf Team. While in high school , Gregor was the PIAA State Golf Champion and Pennsylvania Junior Amateur Champion.Gregor graduated from the University of Virginia College of Arts and Sciences with a Bachelor of Arts Degree.

He was a scholarship player for UVA's nationally ranked Division 1 Golf Team. Gregor holds a license in Property and Casualty and Life and Health Insurance.

He currently resides in the Old City section of Philadelphia.If you own a small business, or are considering opening a small business, Gregor is prepared to help you make informed decisions regarding your insurance needs.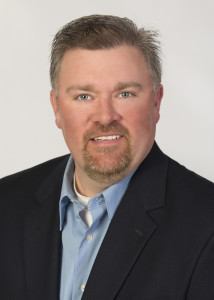 Michael McCollum
Commercial, Personal, and Life Sales Direct: (215) 508-9000 EMAIL ME
Mike was born and raised in Havertown, and is still a resident of Haverford Township. As a native of Havertown, Mike knows the needs and concerns of our Personal and Business Insurance clients throughout Delaware County.

Mike is an active member of St Dorothy Church in Drexel Hill, and is active in the many of the schools programs:

Board Member of Ed Banes Memorial Scholarship Fund
Board Member of St. Dorothy Golf Committee
Coach – St.Dorothy School Baseball (Coach for over 20 years)
Mike is active in many other programs in his community, including:
Board Member and Coach of Hilltop Babe Ruth Baseball in Havertown
Member Catholic Professionals of Greater Philadelphia
Member Haverford Township Republican Party
Mike holds a license in Property and Casualty and Life and Health Insurance. Whether you need help with your Personal, Business, or Life Insurance Needs, Mike is prepared to offer friendly and professional advice.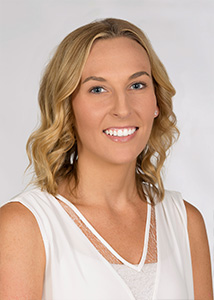 Kody Napierkowski
Direct: (215) 508-9000 EMAIL ME
Kody was born and raised in the Roxborough section of Philadelphia, PA and attended John W. Hallahan Catholic Girls' High School.
Following high school, Kody went to The Pennsylvania State University at University Park and graduated with a Bachelor of Science Degree.
Before starting a career in insurance, Kody worked as a Nutritionist in both Philadelphia and Erie, PA. Prior to working at McCollum Insurance Agency, Kody worked for Erie Insurance in Erie, PA.
She currently resides in Springfield, PA.
Kody holds a license in Property and Casualty Insurance, and her goal is to assist clients with their personal and business insurance needs.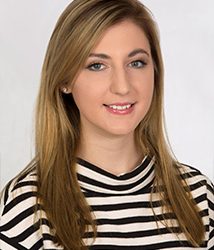 Christina Lauria
Direct: (215) 508-9000 EMAIL ME Christina grew up in Vineland, New Jersey and attended high school at Our Lady of Mercy Academy in Newfield, NJ. Following high school, Christina attended Philadelphia University, where she graduated with a Bachelor of Science in Fashion Industry Management.

She continued her education at Philadelphia University and also received a Master of Business Administration with a concentration in marketing. Before McCollum Insurance Agency, Christina worked as a visual merchandising associate at the Gap in Plymouth Meeting, PA and as an operations manager for a small jewelry company in Cherry Hill, NJ.

She currently lives in the Manayunk section of Philadelphia. In her free time, she enjoys running her handmade Etsy Shop & exploring the Wissahickon trails with her rescue pup.
Her goal is to provide exceptional customer service to the clients of McCollum Insurance.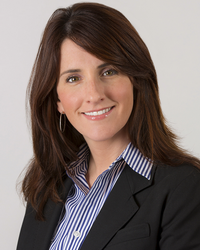 Karen McCollum
Direct: (215) 508-9000 EMAIL ME