Shopping for the right Life Insurance Plan can seem overwhelming, but it's truly not.
At McCollum Insurance, we like to simplify the Life Insurance Quoting and Purchase Process. The last thing we want to do, is overwhelm and/or confuse our clients. We believe the large majority of our clients should have a Life Insurance Policy in place, so they do not leave their family overwhelmed financially and emotionally.
What would your family do, to pay for your funeral costs?

How would your family replace your income?

How would your family pay the mortgage, car loans, child care costs, student loans, credit card debts, etc?
If you are not sure that your family could survive financially without you, it's time to review your Life Insurance needs.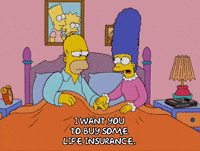 Term Life verus Permanent Life
Term Life Insurance
Term Life Insurance is a popular form of coverage that allows you to purchase large amounts of coverage at attractive premium rates.
Term insurance is ideal for protecting a mortgage, providing replacement income, or funding college for a child in the event of a premature death.
At McCollum Insurance, the most common Term Periods are 20 and 30 years, where the premium is guaranteed to remain level for either 20 or 30 years. We do offer additional Term options, so please contact us to discuss your particular needs.
One rider that we recommend for Term Life Insurance, is the Term Conversion Rider. This rider allows you to convert your Term Life Policy to Permanent Life Insurance, regardless of any health changes and without undergoing a new medical exam.
Did you know that Term Life Insurance, is really less expensive than you think? To view sample Term Life premiums from McCollum Insurance, click here.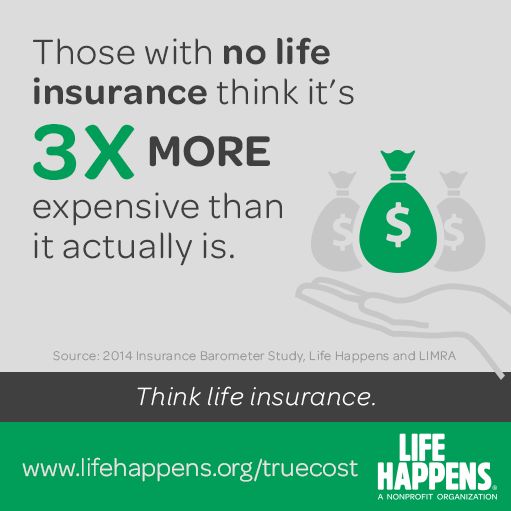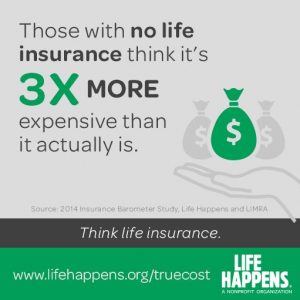 Permanent Life Insurance
Many of our clients get confused when talking about Permanent Life Insurance. Permanent Life Insurance is a plan of Life Insurance, that is geared towards lifelong protection. You can purchase a Whole Life Policy, that will remain in force for your entire life. You can also purchase a Universal Life Policy, that can be designed to remain in force for your lifetime, or for a period of time (of your choice).
At McCollum Insurance, we can design low-cost Permanent Life Insurance Plans, to remian in force for life, and for premiums to be paid in full at age 65. We can also design higher-cost plans, that will also build considerable cash value, while also providing life-long insurance protection.
Don't Get Overwhelmed With Life Insurance, Let Us Help You
If you do not have a Life Insurance Policy in force, purchasing any Life Insurance Plan is better that your current situation. We always recommend thinking about your immediate Life Insurance needs, and protect your immediate needs first.

I Don't Know How Much Life Insurance I Need
If you are not sure how much Life Insurance you need, that is ok!!! Most of our clients, have no idea how to calculate how much Life Insurance coverage they need. McCollum Insurance can help with calculating your needs, and you can also click here to use our Life Insurance Calculator to help assess your needs.
I Already Have Life Insurance Through My Employer
We are happy to hear that many of our clients have employer provided Life Insurance, but unfortunately, employer provided Life Insurance is not enough.
One great aspect of employer provided Life Insurance is the price. Many times, this coverage is low cost or free.
But unfortunately, there are negative aspects of having no life insurance coverage, aside from the coverage offered by your employer.
Coverage Amount

Many plans only offer coverage equal to your salary.

Many experts recommend purchasing Life Insurance equal to 10 to 12 times your annual salary.

Your Coverage Will Stop If Your Job Situation Changes

What if you change jobs, lose your job, or your employer goes out of business?

Employer provided life insurance will typically end, if one of the above scenarios take place.

Price

Employer provided Life Insurance is not always the cheapest option.
If you are young and healthy, you may do better, buy purchasing a fully underwritten plan, that provides discounts based your age and current health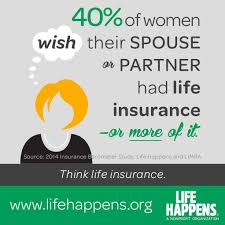 My wife doesn't work, she doesn't need Life Insurance
Do I Need Life Insurance, If I am a Stay at Home Mom?
I have heard many times over the last 15 years…..I do not need coverage for my wife, she doesn't work. I think too many people underestimate the Life Insurance needs for a stay at home spouse, and more importantly a stay at home mom.
What would happen if your wife, could not longer stay at home with your children?

What would change?

Who would take care of the children? The house?
Have you considered the financial burder of child care, cleaning the house, and other costs associated with maintaing your home?
Did you know there are many great Life Insurance options for mothers with no income? Please do not make the mistake of not purchasing Life Insurance for your stay-at-home-spouse or stay-at-home-mom.
Additional Facts About Life Insurance