Should I Convert My Term Life Insurance to Permanent Life Insurance?
Your Term Life Insurance covers you for a specific period of time, common terms are 10, 15, 20, and 30 years. If you die during the Term Period, your beneficiary receives the death benefit on your Policy.
Your Term Life Insurance Policy provides a cost-effective way to cover expenses like debt, or to replace a wage earner's income, so your loved ones will not be financially burdened.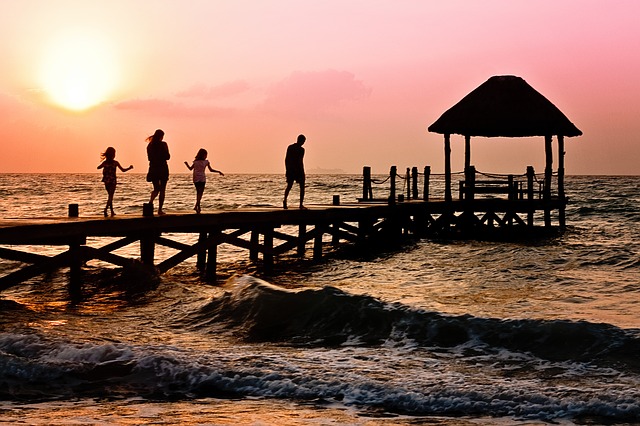 But what if Your Life Insurance needs change?
And what if you need Life Insurance Coverage beyond the expiration date on your Term Life Policy?
Does your Term Life Insurance Policy come with an option to convert to Permanent Life Insurance? If yes, then you may want to take advantage of this conversion privilege.
The Conversion Privilege gives you the option to have your Life Insurance Coverage last for life, or to a specific age, by converting all or some of your Term Life Insurance to Permanent Life Insurance.
If you choose to take advantage of the conversion feature, you do not have to take another medical exam, this privilege is guaranteed, regardless of your current health situation.
Reasons to Convert from Term Life to Permanent Life
You are looking for life long security

You realize that you need coverage beyond the 20 or 30 Year Term Period, and you would feel more comfortable with a policy that will last for life.
Your health has changed or you fear that your health is changing

If you convert to Permanent Life Insurance (while your conversion privilege is available), the change in your health with not be a pricing factor.
Your financial goals have changed

You may have bought a 20 Year Term Policy (10 years ago), and are now focused on your needs beyond the 20 Year Period. 

Maybe you are now interested in looking at options for Permanent Life Insurance, that include options to accumulate cash value.
Your older and wiser

You are now thinking about your future retirement years, and would like to make sure your wife, significant other, or loved ones are well taken care for. 

If you convert to a  Permanent Life Insurance Policy, that will stay in force for life, you now guarantee that your loved ones are protected for life.
You don't want a financial burden placed on your children

Your Term Life Insurance can cover your funeral and final expenses, but only if you die within the 10, 15, 20, or 30 Year Term Period. 

If you convert to Permanent Life Insurance, you can feel comfortable knowing that your final expenses will be covered, regardless of when you pass away.

If you are ready to discuss your Life Insurance options, please contact us today.
McCollum Insurance, established in 2002, has two convenient locations to assist with your Personal, Business, and Life Insurance needs. We opened our Manayunk Location in 2002, and our Edgemont – Newtown Square Location in 2016. Our Agency is passionate about being a leader in the insurance industry, and we welcome the opportunity to discuss your Auto Insurance, Homeowners Insurance, Life Insurance, and Business Insurance needs