Looking for Business Insurance For Your Veterinarian Office
McCollum Insurance is a local expert in insuring Veterinarian Offices and Pet Care Facilities in the Philadelphia area.
As a veterinarian or pet care provider, you take pride in what you do. You're invested in your business and the pets you care for. It's so much more than just a job for you. McCollum Insurance understands this.
Contact us for more information on the Erie Insurance Custom Collection Veterinarians & Pet Care Program. This suite of products and services provides vets and pet care providers like you with better protection and peace of mind with:
Extensive protection that's tailored to the specific risks veterinarians and pet care providers face.
Support from claims and customer service teams that have special training in serving the unique needs of veterinarians and pet care providers.
The services of a risk control consultant who has experience helping veterinarians and pet care providers identify and reduce potential risks.
A knowledgeable local ERIE Agent who understands what it's like to be a business owner in your community.
Products to customize your protection, including business owners' property and liability, business interruption, workers' compensation, commercial auto, business catastrophe liability and business life solutions.


As a veterinarian, you most likely need coverage for your building, your business personal property, the personal property of others in your care, liability and employee on-the-job injuries.
And that is probably just the beginning, because veterinarians face some pretty unique risks. Below are some common industry-specific risks that can help you think about insurance you may need. Not every insurer or policy offers coverage for each one, so it's important to have at least an idea of what you need when you're shopping for coverage.

The first two columns will give you an idea of insurance veterinarians need–while final column shares which protections Erie Insurance offers for your risks.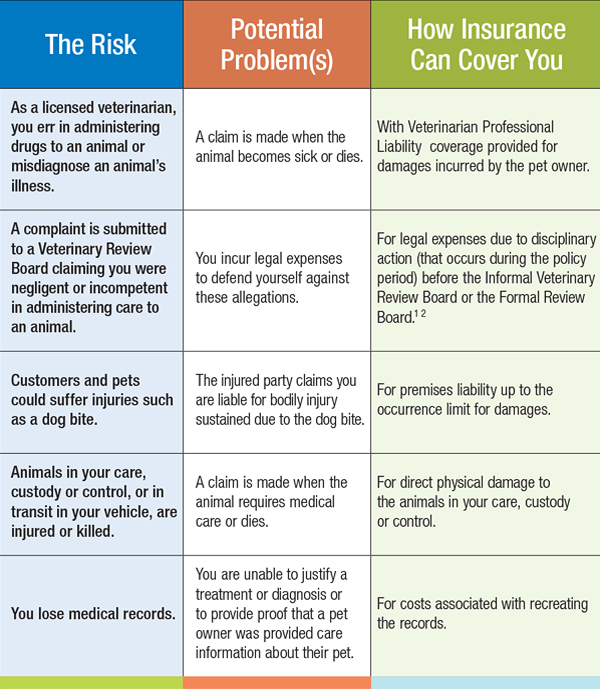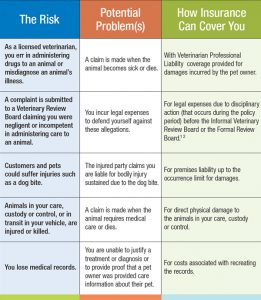 Many people and their pets count on you. We know that having the right coverage is absolutely critical to your livelihood! As a veterinarian or pet care provider, you can count on McCollum Insurance and Erie Insurance when it comes to your coverage.
Please give us a call today or fill out one of our free online quote forms.