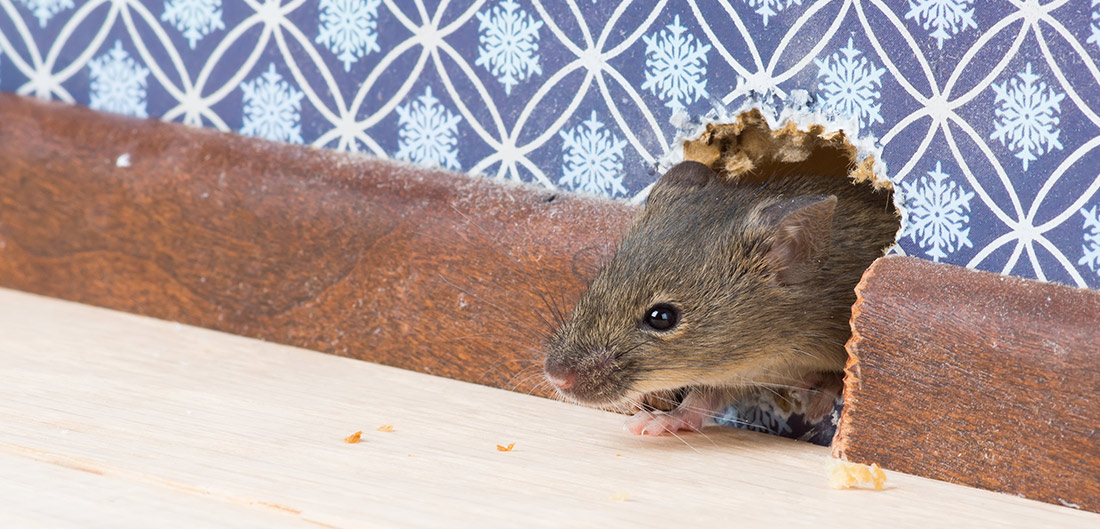 Is there a mouse in the house?
It's unpleasant to think about, but it can happen to anyone. Mice and other rodents can make their way into your home in search of food, shelter and a place to nest. Even if you think mice were cute in the movies, rodents can be destructive and carry disease. Here are some smart steps to prevent and respond to a rodent invasion.
Rodent prevention
Look at your home and yard from the perspective of a mouse and you will likely see opportunities for them to enter and make themselves at home.
Look for holes. When you find them, whether they are inside or outside your property, you'll want to plug them with steel wool and patch with cement. Remember, almost no opening is too small. Many pest-control specialists say all a mouse needs is a quarter-inch opening.
Rethink your food storage practices. We all love buying in bulk, especially when it comes to staples that come in large bags, such as dry pet food. Unfortunately, if you store it in the sack it comes in, you're pretty much rolling out the welcome mat to mice and rats, who can sniff out an easy food source. Instead, store the chow in a large container with a tight-fitting lid.
Clean up your act. Store trash in closed containers with tight lids and get your family members in the habit of cleaning up after themselves when they're finished eating (wipe up spills and sweep crumbs). Every month or so, pull out your kitchen appliances and clean up any spills or morsels that are under and behind the refrigerator or oven. Continue reading →